FREEDOMS: Toru Sugiura defended the KFC title against Masashi Takeda on 7/28 via Referee Stoppage after 12:31. Takeda couldn't continue to wrestle because he got a bad cut on his back. The rematch was set immediately for 8/31. Yuya Susumu also defended the UWA World Junior Heavyweight title against Kengo (11:18). The show drew 441 fans and airs on SamuraiTV on 8/8.
AJPW: Yankee Two Kenju defend the All Asia Tag titles against Zeus & Izanagi on 8/15.
On 8/30 Koji Iwamoto defends the AJPW World Junior title against Dan Tamura while Violent Giants defend the AJPW World Tag Team titles against Kento Miyahara & Jiro "Ikemen" Kuroshio.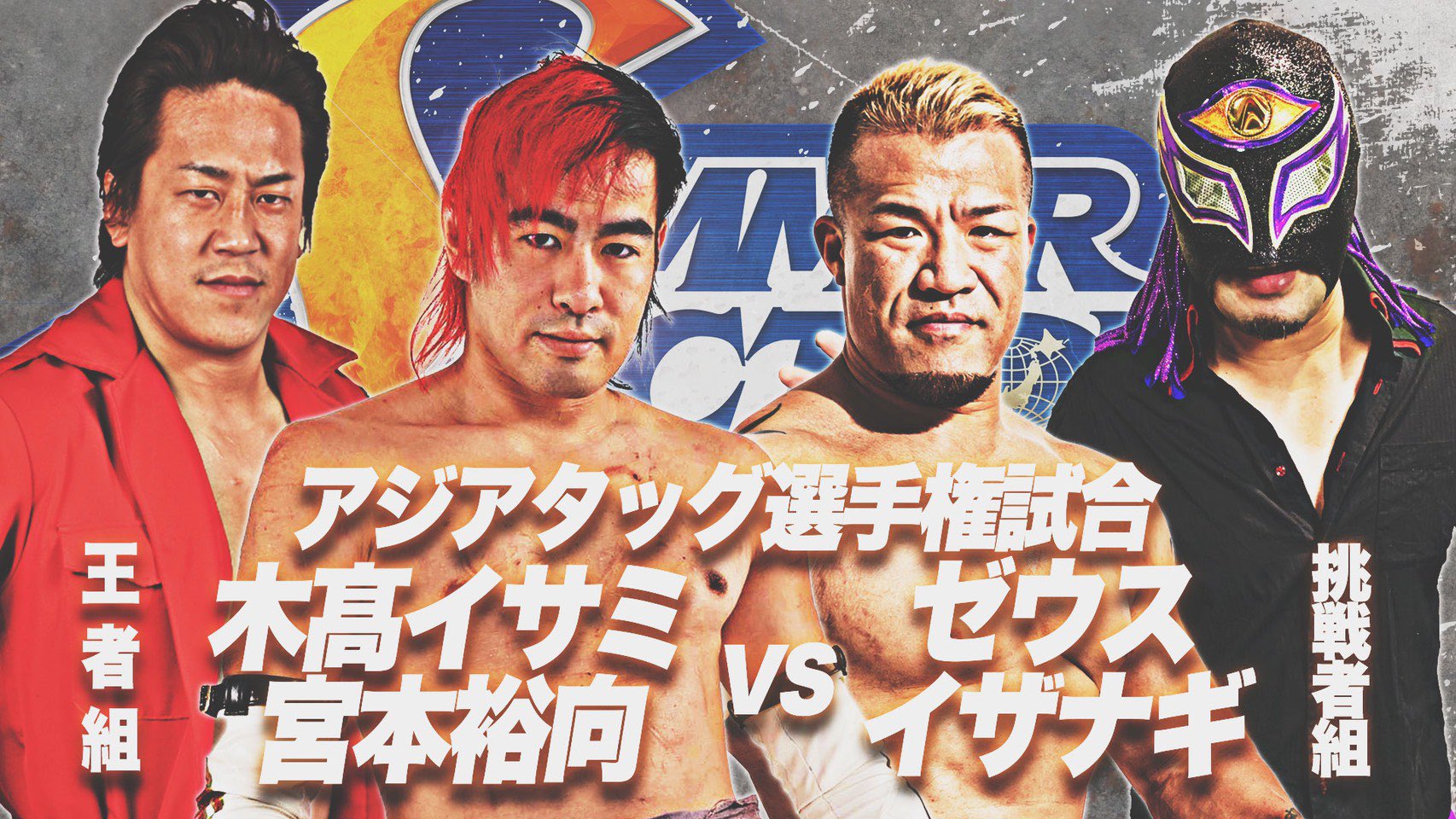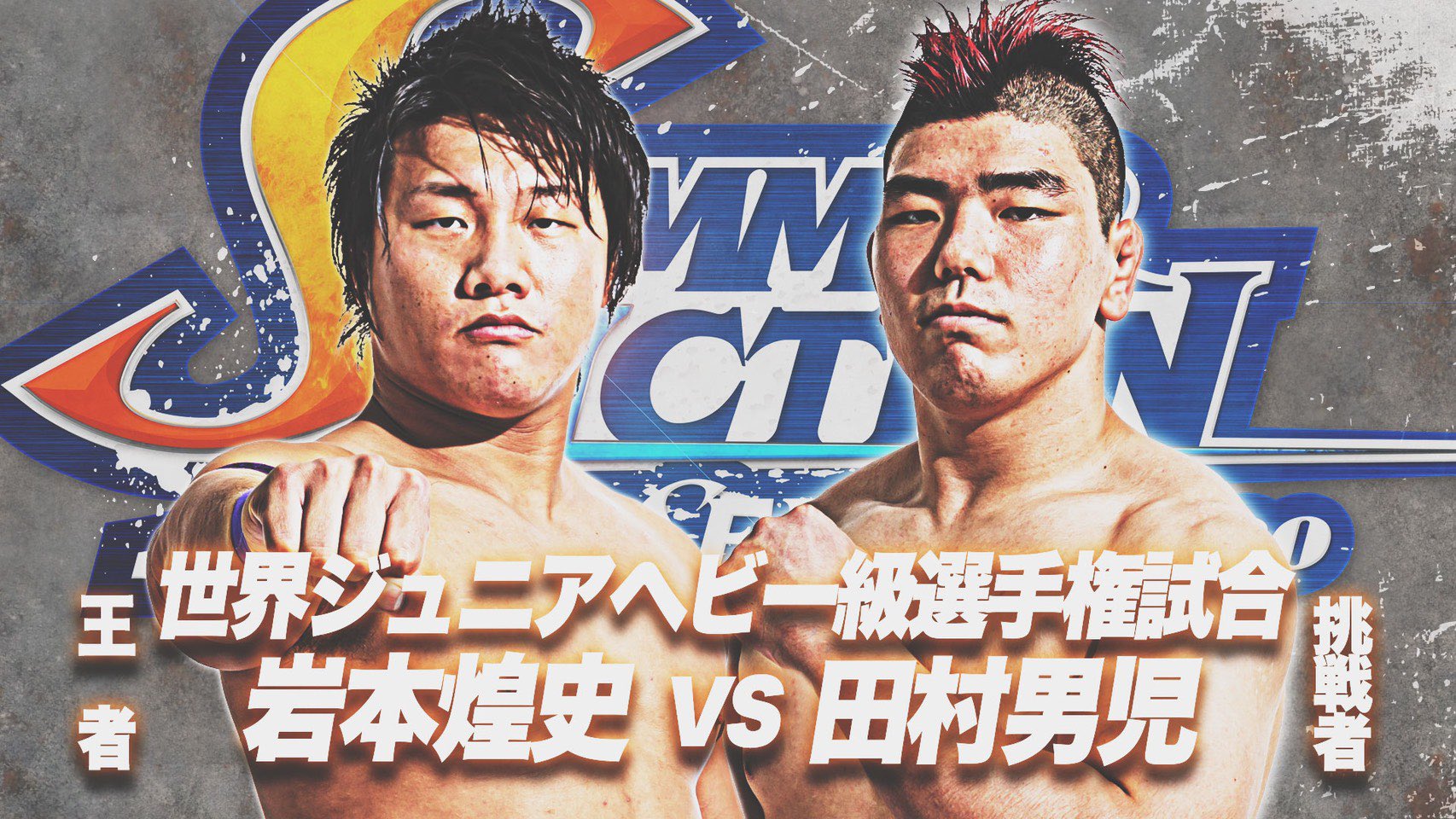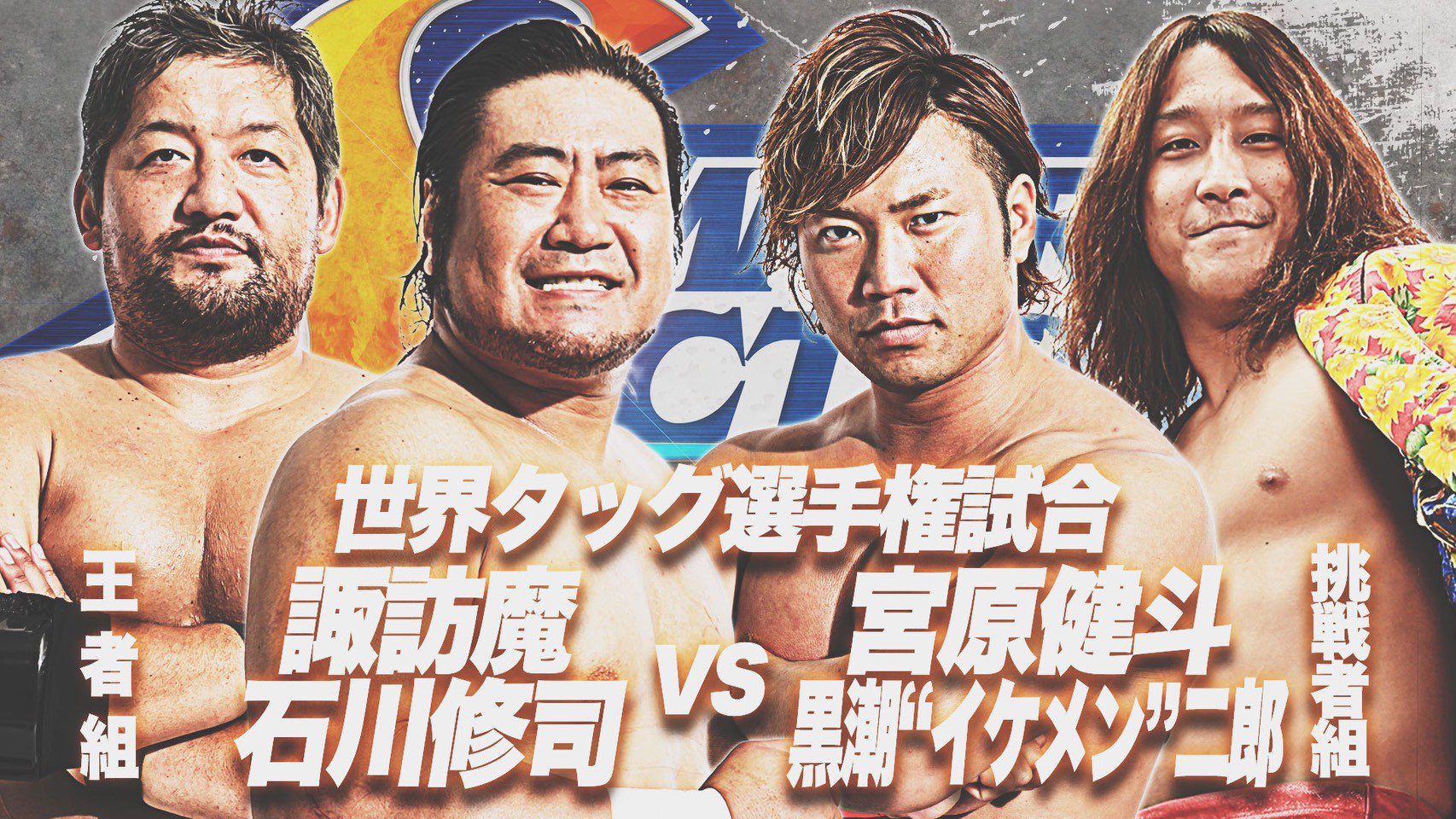 ZERO1: Since Masashi Takeda got injured at the latest FREEDOMS show and couldn't compete on 8/2 him and Yuko Miyamoto vacated the NWA Intercontinental Tag Team titles. Towa Iwasaki & Tsugutaka Sato beat Yuko Miyamoto & Takashi Sasaki for the vacant titles on 8/2. The newly formed tag team of Shinjiro Otani & Yumehito Imanari challenged them afterwards. Chris Vice defended the Heavyweight title against Yuji Hino (16:53) and was challenged by JTO's Tamura Hayato afterwards. In the main event Shoki Kitamura beat El Lindaman to win this year's Tenkaichi tournament.
Kyushu Pro: On 7/30 Genkai beat Yuji Hino (19:26) to become the new Kyushu Pro champion. Also Team Toryumon (Genki Horiguchi & Susumu Yokosuka) won a Three Way match to become the new Kyushu Pro Tag Team champions.
2AW: Kengo Mashimo & Tatsuya Hanami became the new 2AW Tag champions by beating Taishi Takizawa & Ayumu Honda in 12:55 on 8/2. In the main event Ayato Yoshida defended the 2AW Openweight title against Shu Asakawa (19:16). The show drew 320 fans to Korakuen Hall and airs on SamuraiTV on 8/11.
BJW: The main event for their last ever show at Yokohama Bunka Gymnasium on 8/30 was announed. Tatsumi Fujinami, Daichi Hashimoto & Yasufumi Nakanoue will face Daisuke Sekimoto, Yuji Okabyashi & Yuya Aoki.
A-TEAM: Takumi Sakurai & Bryan Ishizaka beat Nobutaka Moribe & GENTARO (16:04) on 8/2 to become the new WEW Tag Team champions.
Ice Ribbon: The full card for the big show at Yokohama Bunka Gymnasium was announced, with the following title matches:
WUW Title: Cherry (c) vs. Matsuya Uno
Triangle Ribbon: Tae Honma (c) vs. Ram Kaicho vs. Choun Shiryu
IW19: Hamuko Hoshi (c) vs. Makoto
Ribbon Tag: Tsukasa Fujimoto & Tsukushi (c) vs. Hiragi Kurumi & Mochi Miyagi
Infinity: Maya Yukihi (c) vs. Suzu Suzuki
PURE-J: Makoto & Moeka Haruhi (c) vs. Hanako Nakamori & Rina Yamashita for the Daily Sports Tag Team titles will headline the 8/10 show at Korakuen Hall.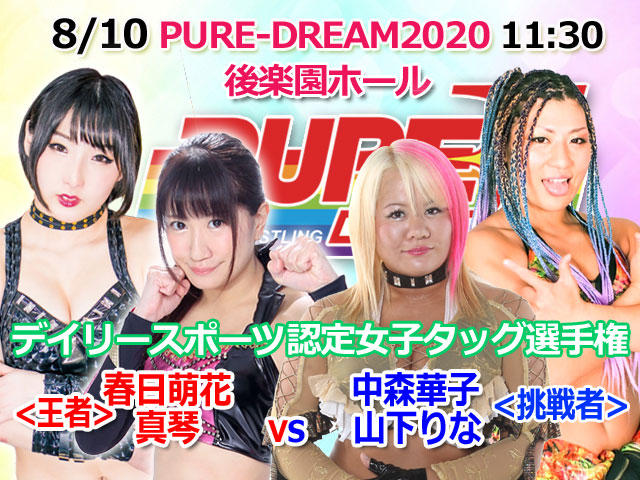 MISC: Hikaru Sato vs. Suwama will main event the 8/29 HARD HIT show at Kawasaki Stadium in a no time limit match.
The September TV dates for GAORA have been added to the TV calendar.
Atsushi Sawada's heart surgery on the 29th lasted seven hours but was a success.
Hija Kidman of Ryukyu Dragon Pro had his retirement match on 8/2.