2AW: Ayato Yoshida beat Yuji Okabayashi in 22:27 on 7/5 to become the new 2AW Openweight Champion. The show airs 7/12 on SamuraiTV.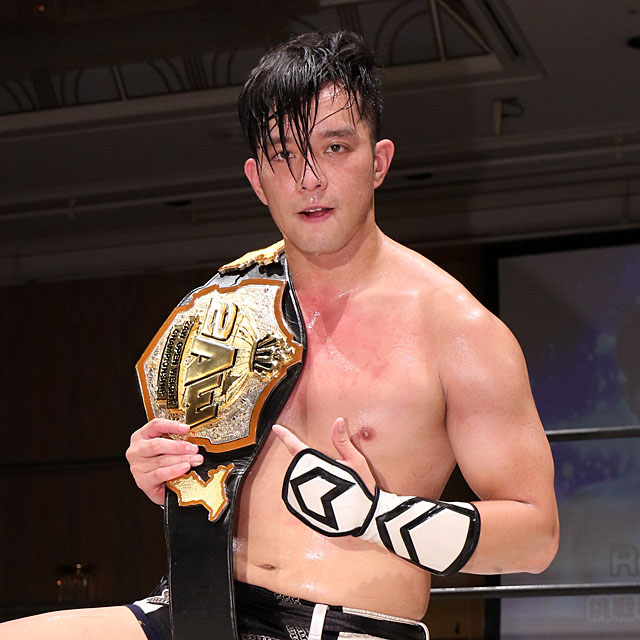 Two titles matches were announced for 8/2 at Korakuen Hall. Shu Asakawa challenges Yoshida for the Openweight title and Kengo Mashimo & Tatsuya Hanami challenge Takizawa & Honda for the tag titles.
ZERO1: Towa Iwasaki & Tsugutaka Sato challenge Masashi Takeda & Yuko Miyamoto for the NWA Intercontinental Tag Team titles on 8/2 at Korakuen Hall.
The 9/27 show on Sado Island has been cancelled.
AJPW: A memorial show for Atsushi Aoki will be held on 8/15 at Korakuen Hall.
FREEDOMS: Yuya Susumu defends the UWA World Junior Heavyweight title against Shuichiro Katsumura (Ganbare) on 7/11.
VKF: Goa defends the VKF King Of Wrestle Naniwa title against Hiroaki Taniguchi on 8/16.
BASARA: Fuminori Abe defends the Union MAX title against Isami Kodaka on 7/14. On the same show Tsutomu Oosugi & Banana Senga defends the IRON FIST Tag titles against Ryuji Ito (BJW) & Ryu Gouma.
BASARA and Dove Pro will hold a joint singles tournament with the first and second round at BASARA on 7/19 and the semi finals and final on 7/26 at Dove Pro.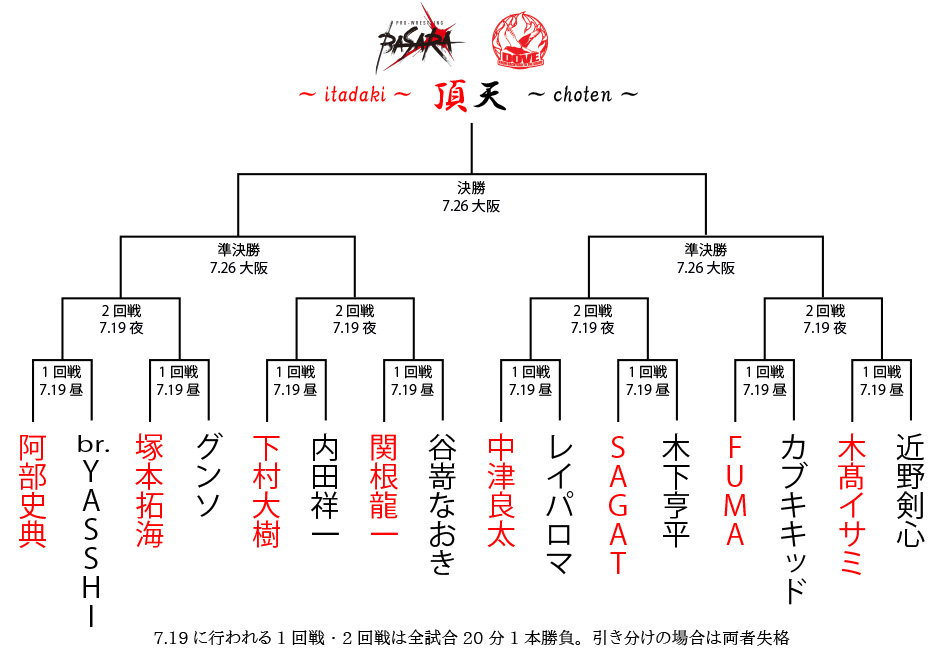 OZ Academy: Saori Anou challenges Mayumi Ozaki for the Openweight title on 8/28. Also announced for the show is Beast Friend vs. MISSION 4K under Super Fireworks rules.
TJPW: Yuna Manase announced that she won't be appearing regularly in TJPW anymore after the 7/23 show at Korakuen Hall.
Trainee Aona is now named Moka Miyamoto. She will debut on 7/23.
WAVE: Nagisa Nozaki defended the Regine Di WAVE title against Yuki Miyazaki in (15:48) on 7/7. Afterwards Nozaki announced that she won't take part in this year's "Catch The WAVE" tournament.
AWG: Yumiko Hotta announced that she left her role as "player's manager/trainer" on 7/7.
MISC: Pork Tamako has her retirement match on 7/19 against Hibiscus Mii for Ryukyu Dragon Pro Wrestling.