DDT: Shinya Aoki (c) vs. Maku Donaruto for the DDT EXTREME title has been added to the 7/23 show at Korakuen Hall.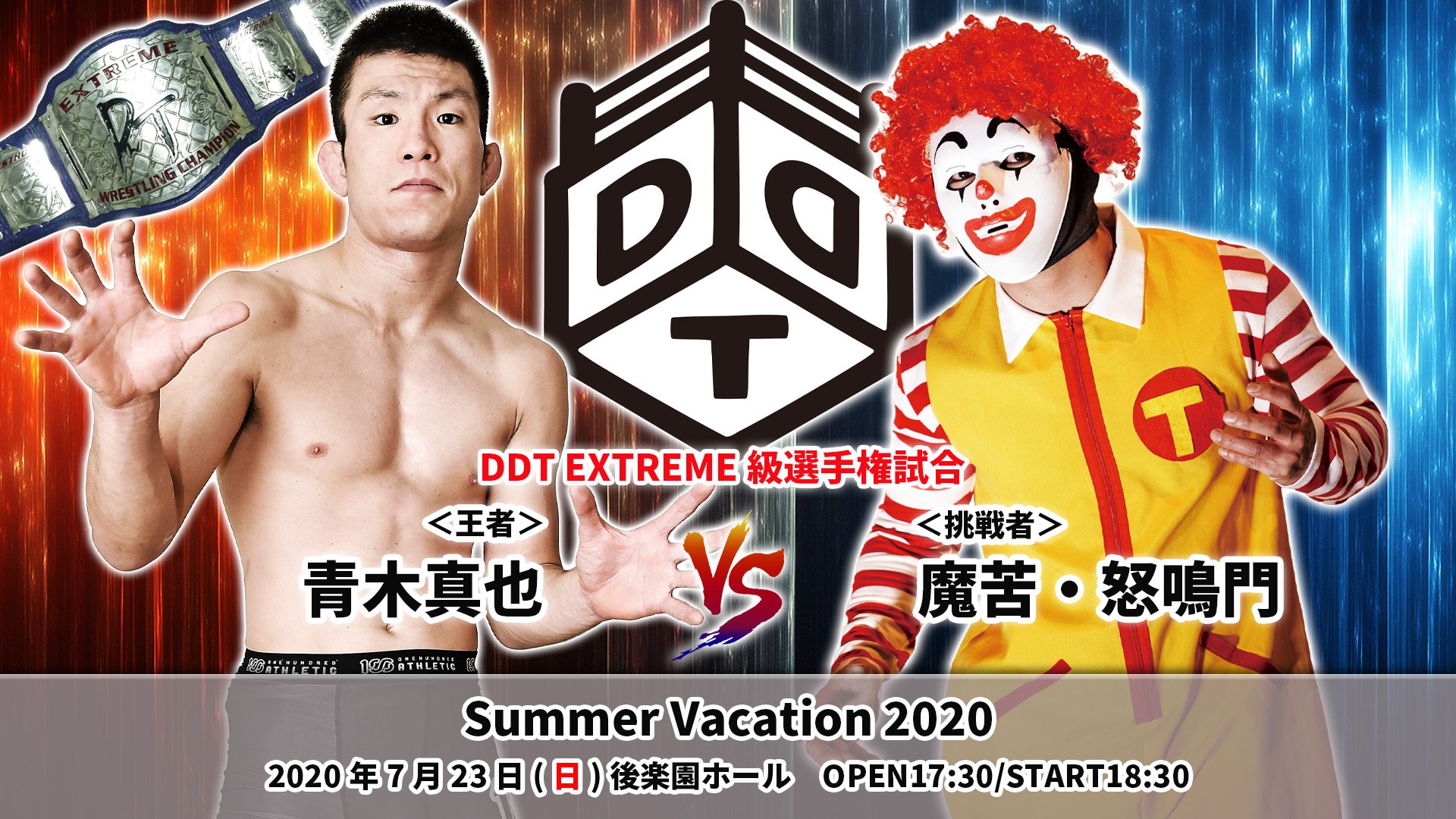 Michinoku Pro: Announced for 9/6 in Kobe Sambo Hall is a special Michi Pro vs. Dragon Gate match: Taro Nohashi, The Great Sasuke, Jinsei Shinzaki & Dick Togo vs. Masaaki Mochizuki, Don Fuji, Gamma & KAGETORA.
2AW: Takuro Niki (formerly WRESTLE-1) has signed full time with 2AW. His first match will be on 7/5 against Chicharito Shoki.
ZERO1: Takumi Baba (21), formerly Pro Wrestling ACE/WRESTLE-1, has joined the promotion. He debuts against Hartley Jackson on 7/5.
All ten participants of the Tenkaichi tournament have been announced. You can see the full bracket below. (from left to right: Hide Kubota, Shoki Kitamura, Drew Parker (BJW), SUGI, RAICHO, El Lindaman, Ganseki Tanaka, Shinjiro Otani, Yumehito Imanari (Ganbare), HUB)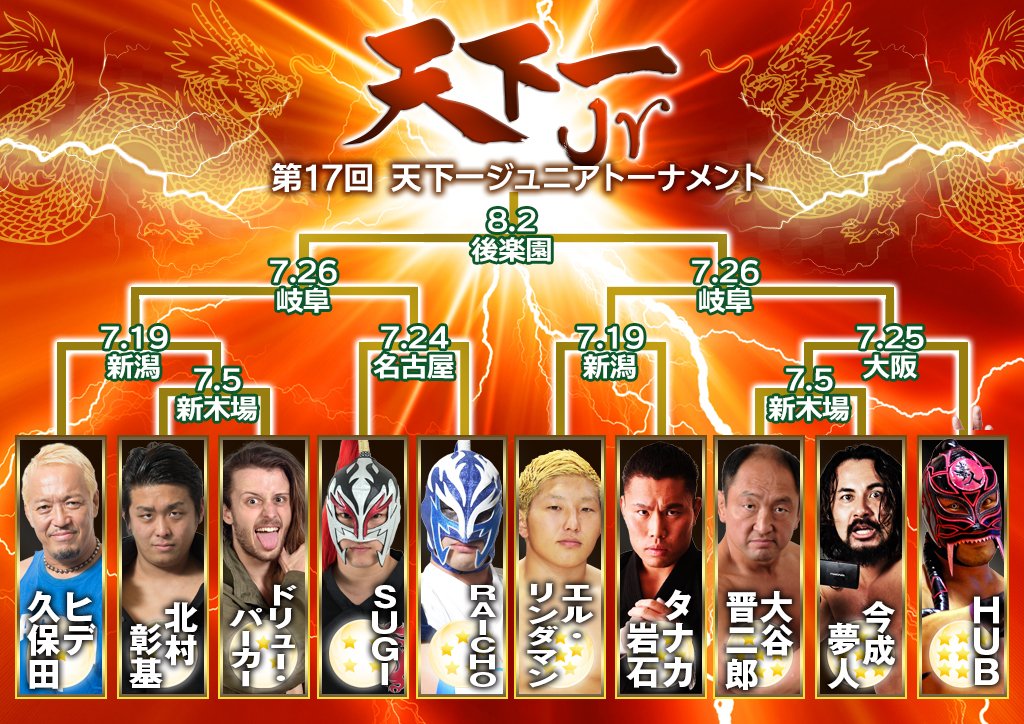 AJPW: Suwama successfully defended the Triple Crown Championship on their 6/30 TV show against Shotaro Ashino in 27:59. The next challenger is Shuji Ishikawa on 7/25. On the same show Koji Iwamoto challenges Susumu Yokosuka for the Junior Title. Masanobu Fuchi was also announced, participating in a show for the first time since January.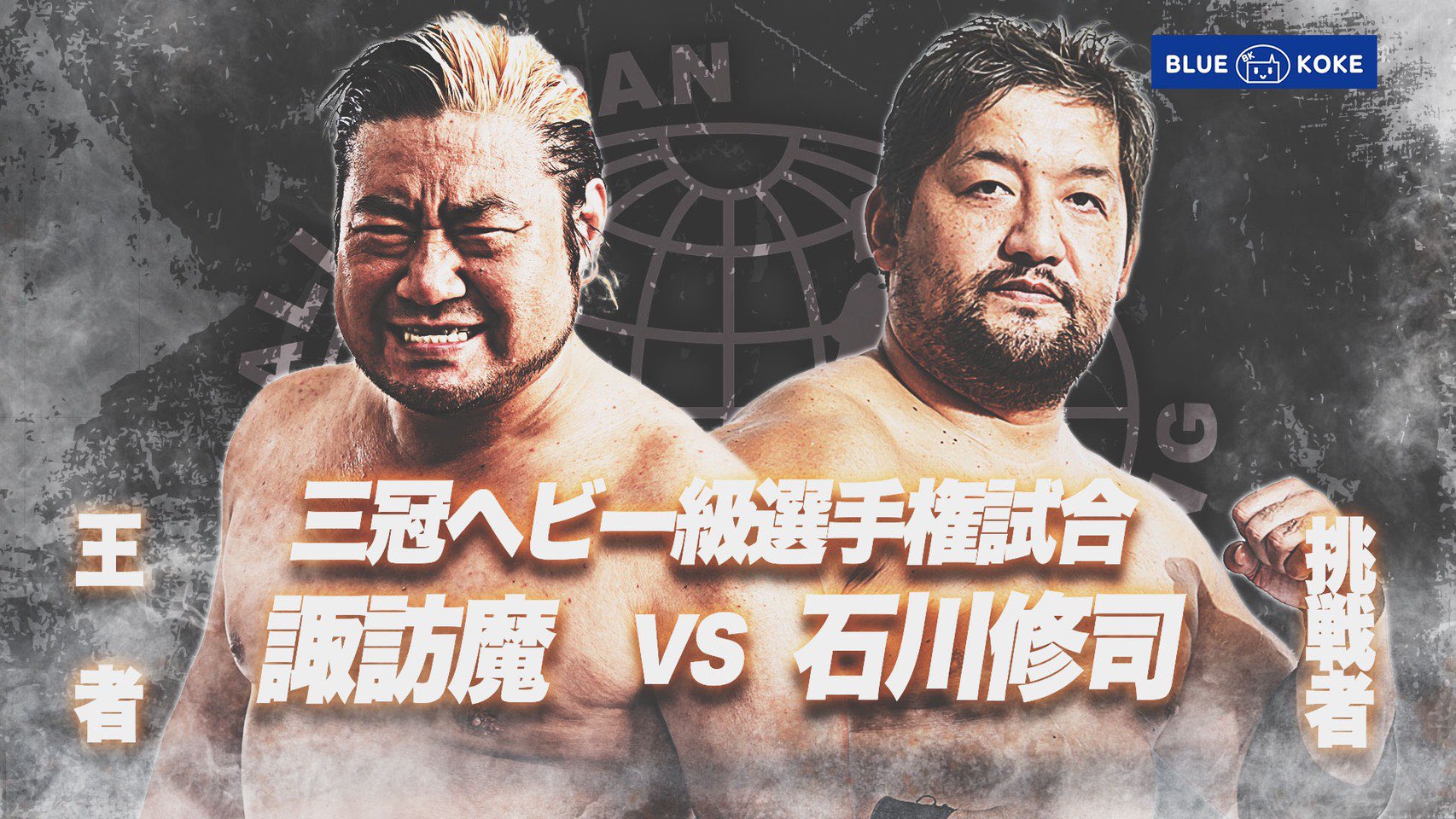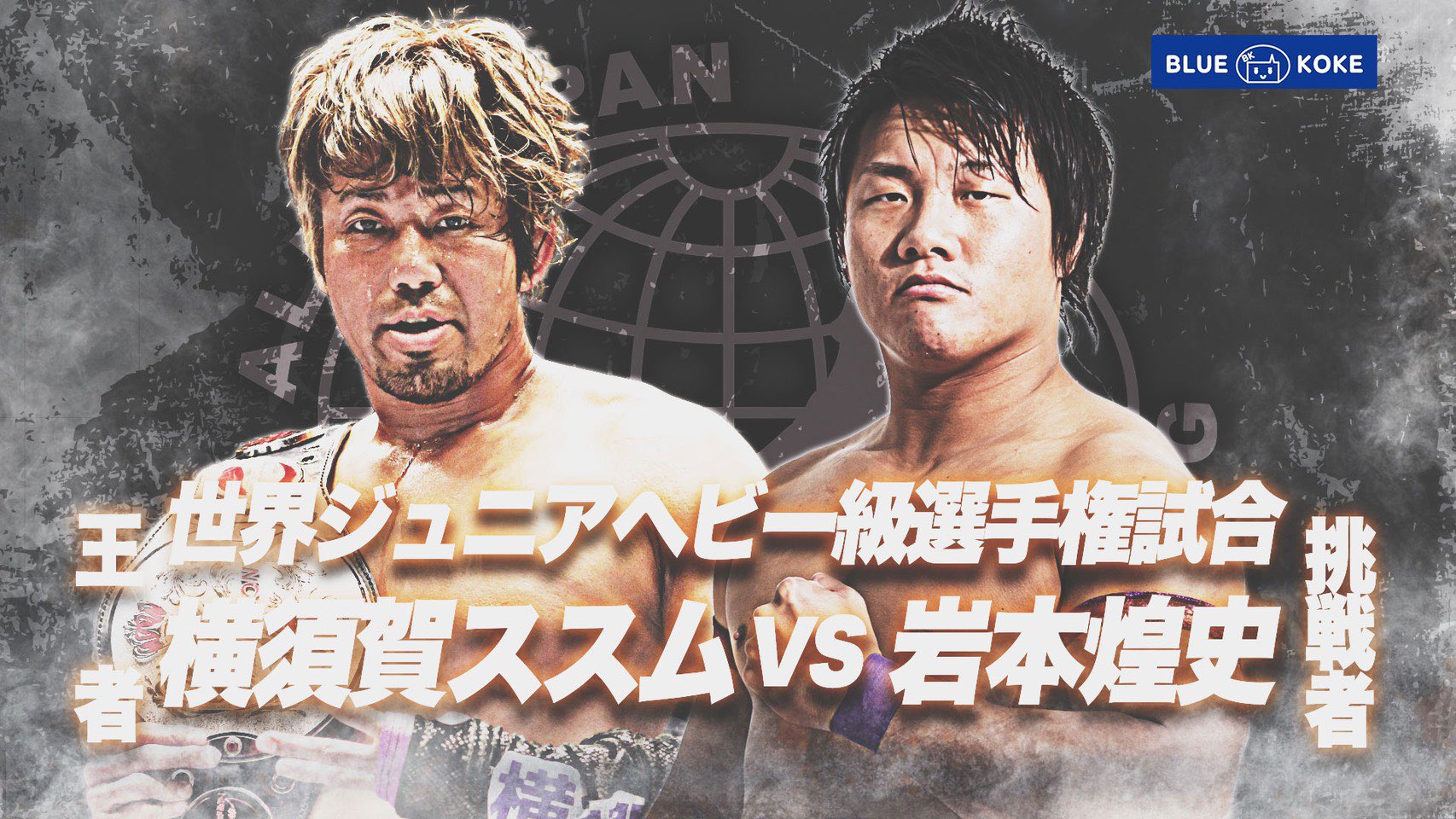 Yankee Two Kenju (Isami Kodaka & Yuko Miyamoto) challenge Violent Giants (Shuji Ishikawa & Suwama) for the World Tag titles on 7/18.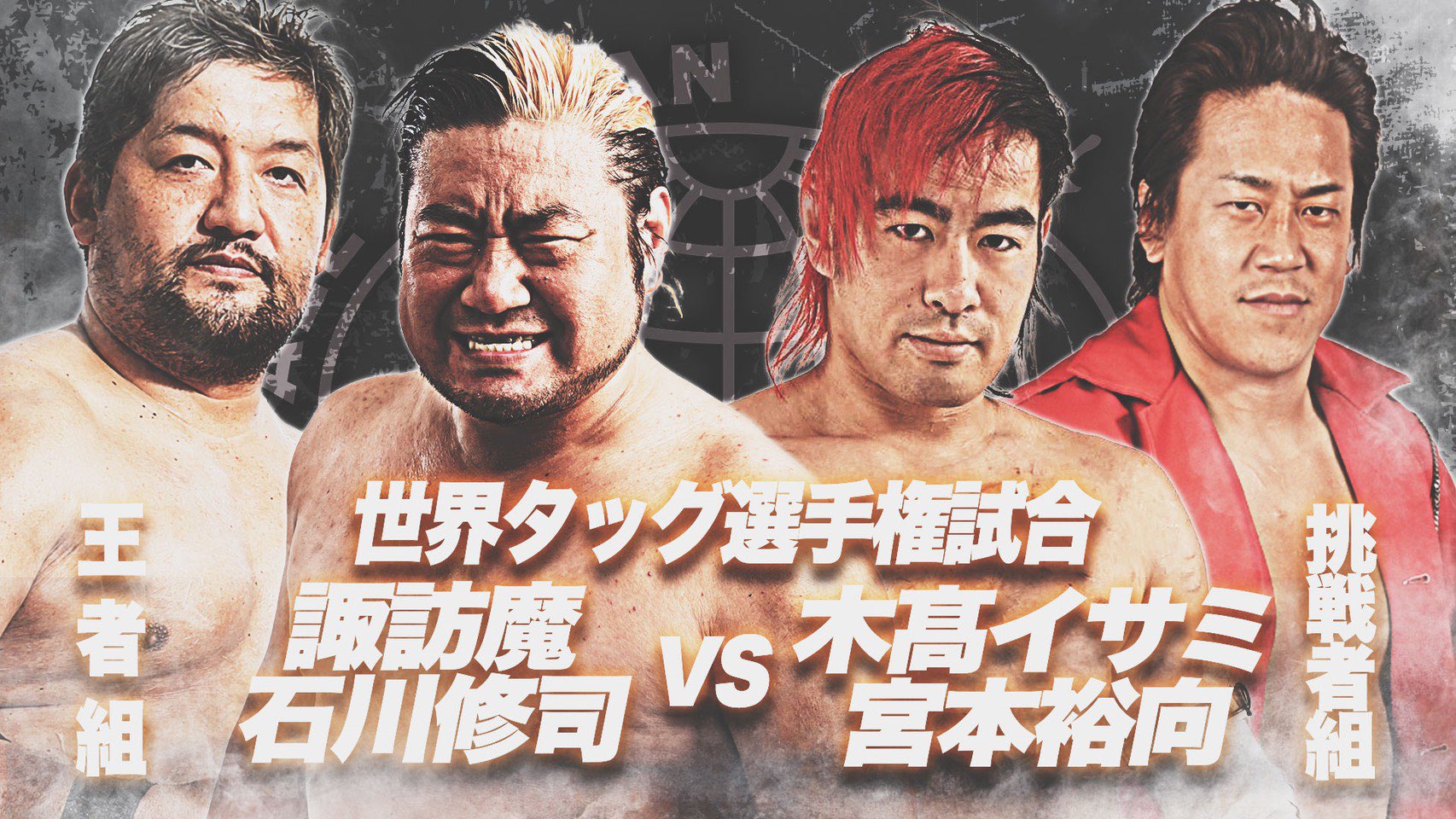 Kyushu Pro: The 7/30 show will stream live on their YouTube channel. Yuji Hino defends the Kyushu Pro Championship against Genkai. Kazuaki Mihara & Naoki Sakurajima defend the Kyushu Pro Tag Team titles against Minoru Fujita & Kenichiro Arai. Commentator is Keigo Yoshino.
A-TEAM: Naoki Aoyagi, who was scheduled to make his pro wrestling debut on 8/2, suffered an injury during training and is off the show.
Asuka Pro: They are running a tournament called "BEST OF ASUKA" from 7/22 to 9/30. Participants are (from left to right): Yusuke Kodama, Jiro "Ikemen" Kuroshio, Minoru Tanaka, Tatsuya Hanami, Akiyori Takizawa, Hiroshi Yamato, Shin Suzuki, Koji Doi.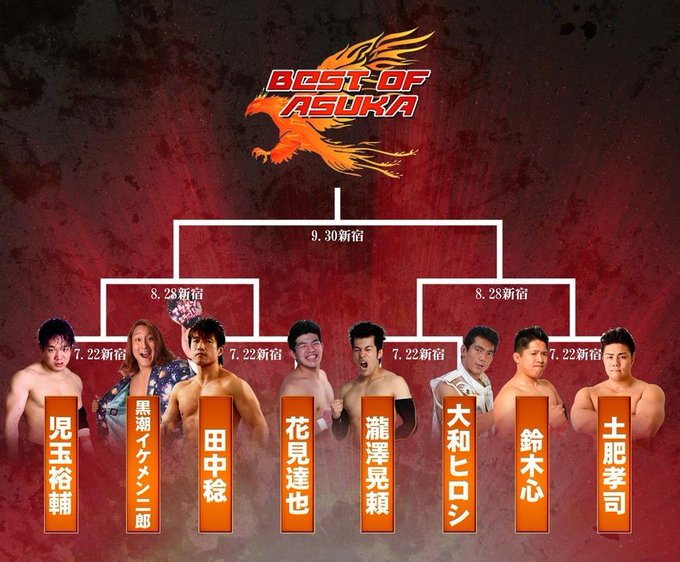 OZ Academy: The 10/18 show in Miyakojima has been cancelled.
TJPW: Two title matches have been announced for the 7/23 Korakuen Hall show:
Princess of Princess: Yuka Sakazaki (c) vs. Yuki Aino
Princess Tag Team: Miu Watanabe & Rika Tatsumi (c) vs. Shoko Nakajima & Hyper Misao
MISC: GAORA's August dates have been added to the TV calender. You can see the link at the top.

Atsushi Sawada (36) is undergoing heart surgery on 7/29. He was taken to the hospital after a singles match with Masakatsu Funaki at RJPW on 3/19.

BJW, ZERO1 and 2AW will hold a special joint show at Korakuen Hall on 8/11 called "TOKYO DELTA". No matches have been announced yet.
Japan Pro Wrestling 2000 (J2000) announced on 7/1 that they're closing the company that has been around since April 1999.

Six promotions (NJPW, AJPW, DDT, NOAH, STARDOM & TJPW) collaborated with Sanrio in a project called "SAVE OUR PRO-WRESTLINGxSANRIO CHARACTERS" and released shirts in different colors for each promotion. You can watch the press conference below.