DDT: Chris Brookes beat Daisuke Sasaki on 6/27 to become DDT UNIVERSAL champion for the second time.
Yuki Ueno challenges Tetsuya Endo for the KO-D Openweight Title on 7/23 at Korakuen Hall. On the same show HARASHIMA, Antonio Honda & Riho challenge Eruption (Kazusada Higuchi, Yukio Sakaguchi & Saki Akai) for the KO-D Six Man Tag Team titles.
The Jun Akiyama loan from AJPW to DDT was made official and starts on 7/1.
DDT have announced that this year's King of DDT tournament will take place from 8/8 to 8/23. See below for the full bracket.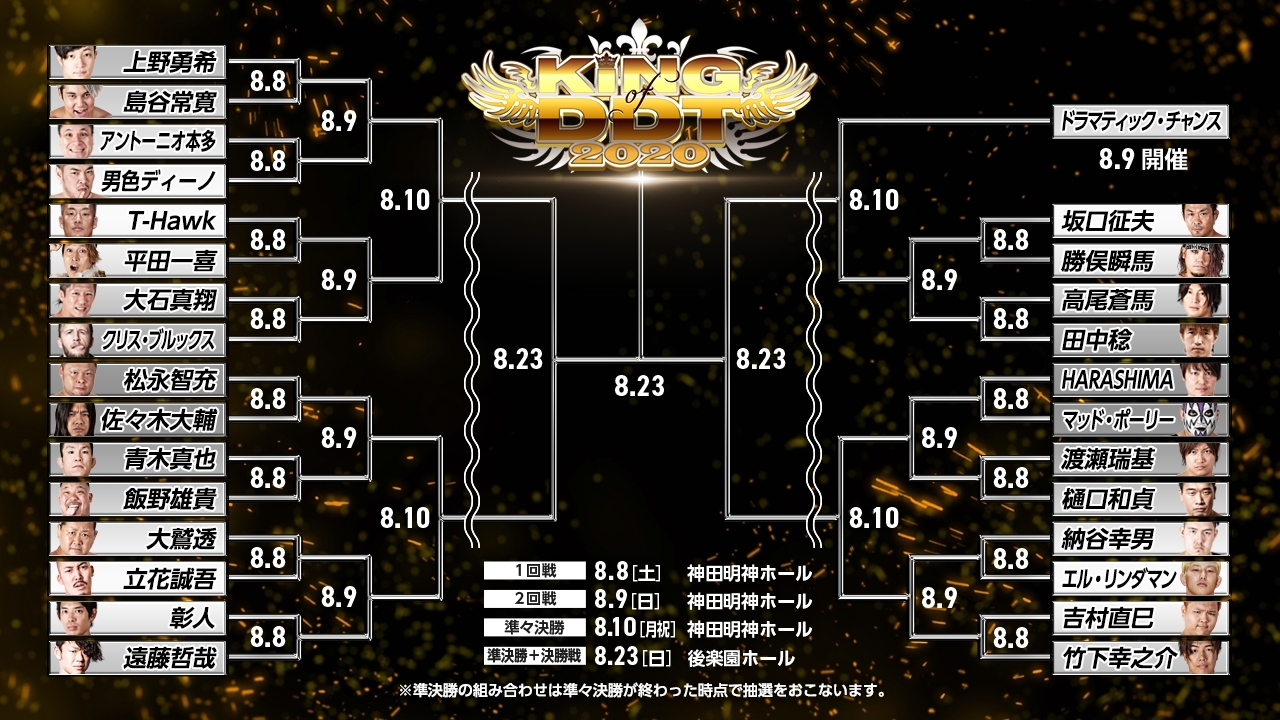 NOAH: This year's N-1 Victory league runs from 9/18 in Nagoya to 10/11 in Osaka.
ZERO1: On 6/29 it was announced that the company was in a bad financial situation due to the Corona crisis and that Kohei Sato, Tatsuhito Takaiwa and Ikuto Hidaka have left the promotion to become freelancers for now. Salaries have been cut down by 80% and the new president who took office in March has already stepped down. However in a press conference Shinjiro Otani promised that ZERO1 will continue. Apparently they are already in talks with new backers but it is difficult due to the pandemic. They're holding an emergency press conference on 7/11.
Announced for the Tenkaichi Tournament as of 6/29 are: HUB, Ganseki Tanaka, Shoki Kitamura, Hide Kubota, Yumehito Imanari (Ganbare) and Drew Parker (BJW).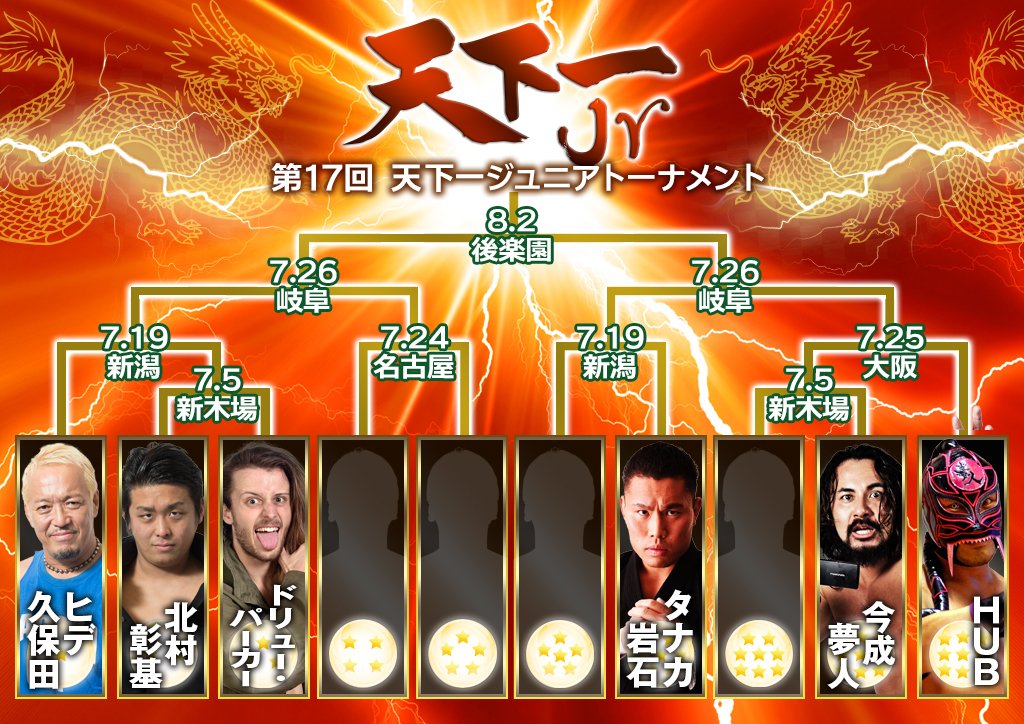 666: Onryo beat Yuko Miyamoto via Referee stop in 19:57 to become the new champion on 6/27, thus ending Miyamoto's 552 day reign.
2AW: CHANGO & Kaji Tomato challenge Taishi Takizawa & Ayumu Honda for the 2AW Tag Team titles on 7/10.
Dotonbori Pro: This year's Saikyou Otoko tournament runs from 7/5 to 8/10. See the full bracket below.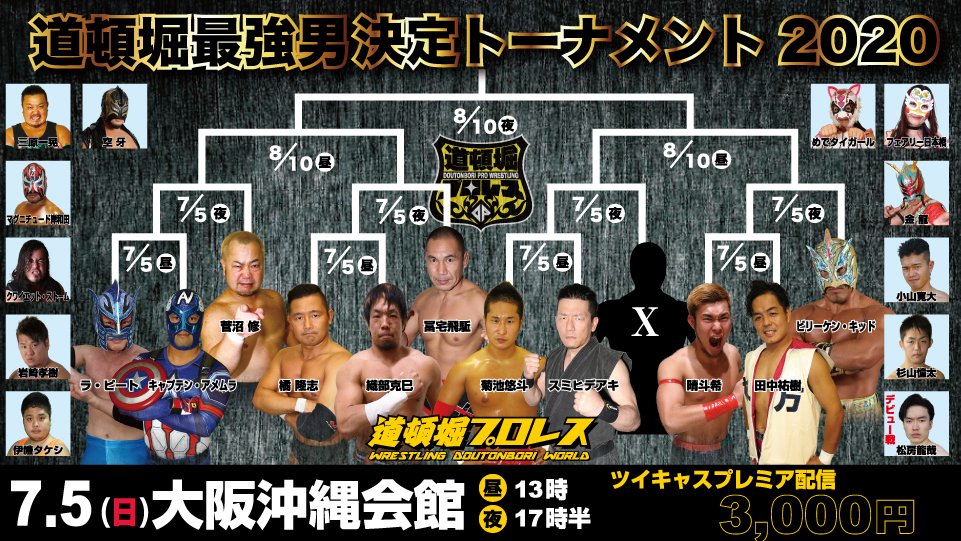 PURE-J: Hanako Nakamori defends the PURE-J Openweight title on 7/26 against Leon.
Leon's 20th anniversary match on 8/10 at Korakuen Hall is her & Aja Kong vs. AKINO & Miyuki Takase.
TJPW: Azusa Takigawa is leaving the DDT group and getting married at the end of July.
Ice Ribbon: Hamuko Hoshi challenges Maya Yukihi for the Infinity title on 7/12.
Sendai Girls: The company returns to running in front of fans on 8/2.
WAVE: HIRO'e's retirement match on 8/16 is her & Nagisa Nozaki vs. Kaori Yoneyama & Miyuki Takase.
MISC: W★ING have started a YouTube channel https://bit.ly/2YCTwg3

TAKAYAMANIA EMPIRE 3, which usually takes place at the end of August, has been cancelled to prevent the spread of the Corona virus.

Japan's first ever drive-in wrestling show is happening on 7/11 in Nagano.