FREEDOMS: On 6/25 Toru Sugiura successfully defended his KING of FREEDOMS CHAMPIONSHIP against Takumi Tsukamoto (BASARA) in 19:22 in front of 132 fans (sold out) at Shinkiba 1st RING.
The following big Death Matches were announced for 7/28 at Korakuen Hall:
– Toru Sugiura vs. Masashi Takeda (KING of FREEDOMS Championship)
– Daisuke Masaoka vs. Violento Jack
– Jun Kasai vs. Toshiyuki Sakuda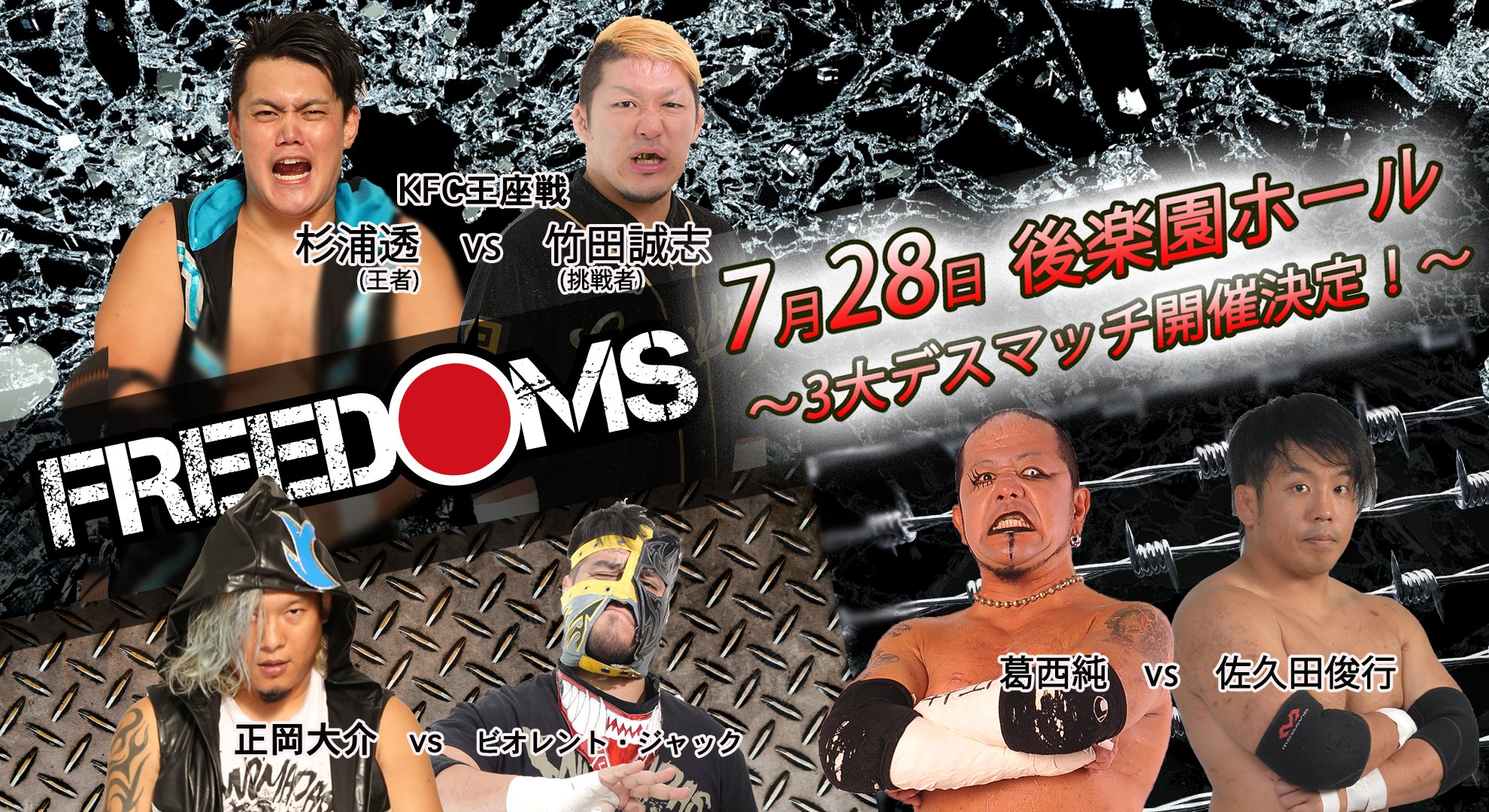 BJW: Daichi Hashimoto vs. Yasufumi Nakanoue for the BJW World Strong Title was announced for 7/24 at Korakuen Hall.
Yuji Hino & Quiet Storm challenge Daisuke Sekimoto & Kohei Sato for the BJW Tag Team Titles on 7/12 at Korakuen Hall.
Yuki Ishikawa was taken off the dojo events on 6/27 & 6/28 due to an injury he suffered during training. No word on when he'll be back.
They're also running a Junior Heavyweight tournament that will decide the next challenger for the title currently held by Yuya Aoki. First round matches on 7/15 are:
– Drew Parker vs. Koju Takeda
– Kosuke Sato vs. Fuminori Abe
– Frank Atsushi vs. Kaji Tomato
– Tatsuhiko Yoshino vs. Kota Sekifuda.
In the main event Jaki Numazawa returns from a 17 month injury break when he teams up with Kankuro Hoshino against Ryuji Ito & Abdullah Kobayashi. The show takes place at Shinkiba 1st RING.
ZERO1: This year's Tenkaichi Junior Tournament will run from 7/5 to 8/5. The first announced participants are last year's winner HUB, Shoki Kitamura and Ganseki Tanaka (formerly WRESTLE-1).
Michinoku Pro: The 7th Fukumen World League, which was scheduled to be held from 9/11 to 9/13 has been moved to fall 2021 since foreign wrestlers aren't allowed to enter the country for the foreseeable future.
NOAH: NOAH have cancelled the 11/22 Sumo Hall show due to the pandemic. Since DDT also cancelled theirs it looks like there might not be any shows at Sumo Hall at all this year.
On 7/19 at Korakuen Hall YO-HEY challenges Kotaro Suzuki for the GHC Junior Heavyweight Title while Daisuke Harada & Tadasuke challenge Yoshinari Ogawa & HAYATA for the GHC Junior Heavyweight Tag Titles.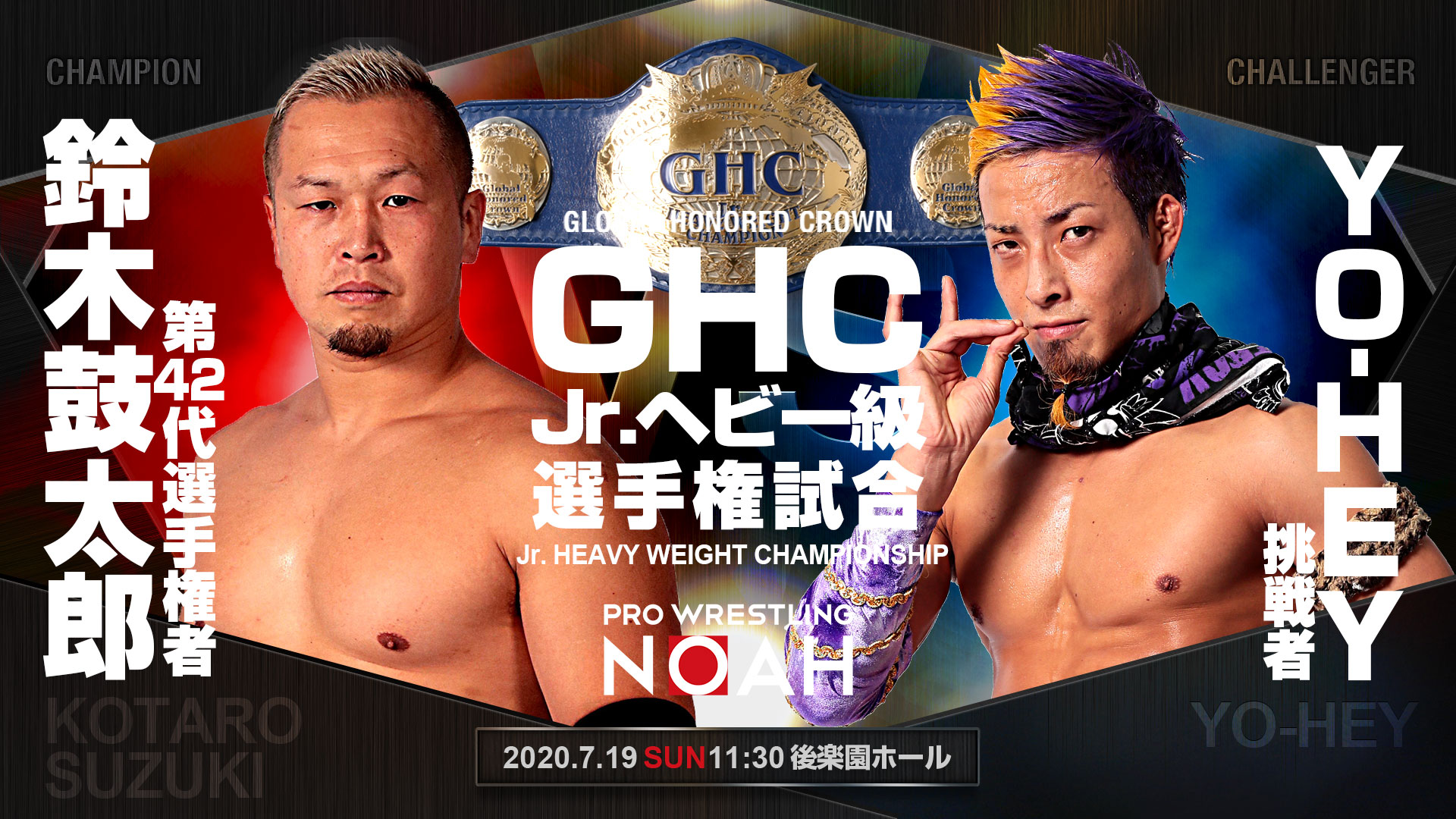 DDT: MAO will be out of action for an unknown time with an injured left knee.
Tokyo Sports are reporting that Jun Akiyama of AJPW will join DDT as a loan for the rest of the year. Apparently there's also a possibilty he might transfer over for good after the year.
"Ultimate Party 2020" will be held at Ota Ward Gymnasium on November 3rd. This is a replacement for the Sumo Hall show that was scheduled for November 21st.
2AW: At their 1st anniversary show on 7/5 at TKP Garden City in Chiba Yuji Okabayashi (BJW) defends the 2AW Openweight Title against Ayato Yoshida. The show is scheduled to air on SamuraiTV on 7/12.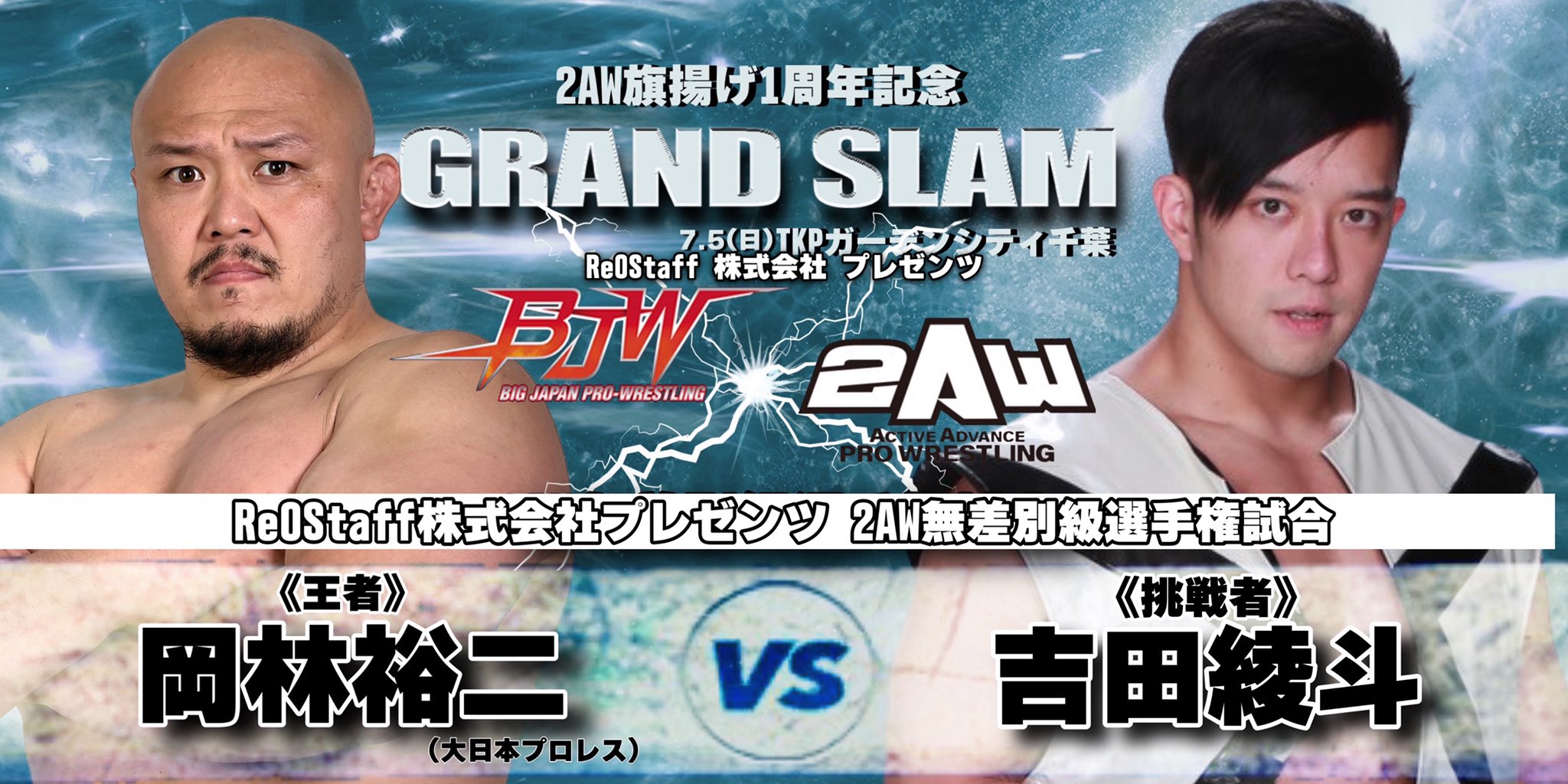 AJPW: Suwama defends the Triple Crown against Shotaro Ashino on 6/30 in front of no fans. On the same show Koji Iwamoto and Yusuke Kodama will have a #1 contendership match for the AJPW World Junior Heavyweight Title.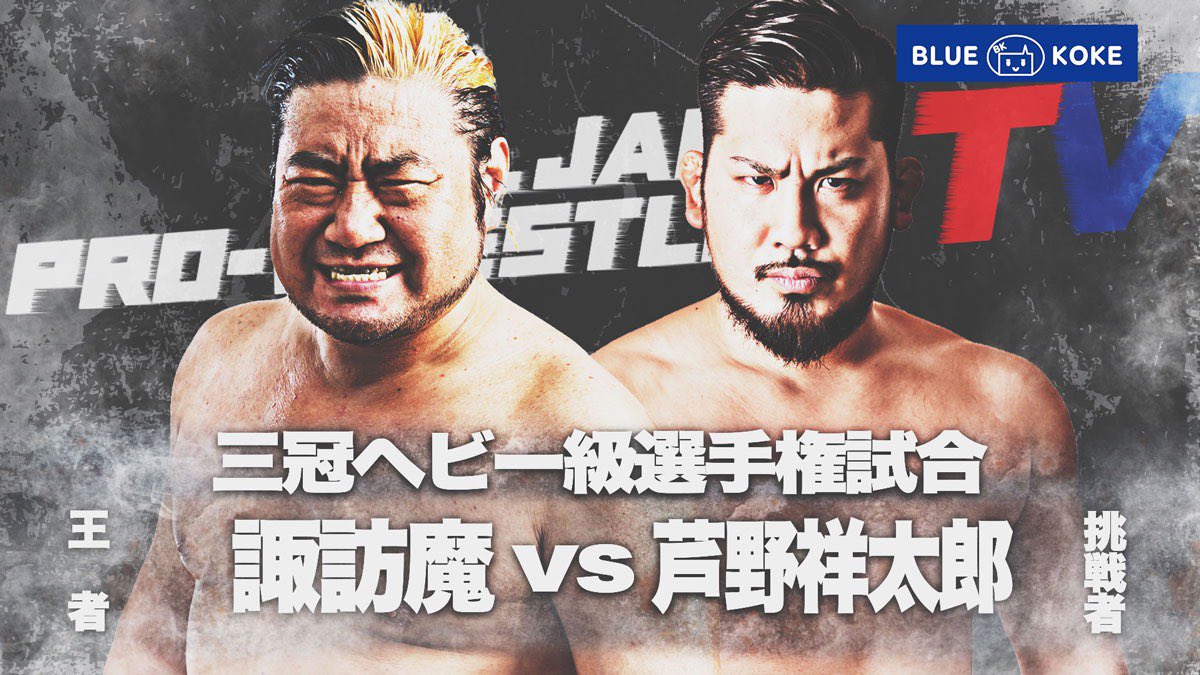 A-TEAM: GENTARO & Nobutaka Moribe defend the WEW Tag Team Titles against Takumi Sakurai & Bryan Ishizaka on 8/2. TAKA Michinoku also makes his debut for the promotion when he faces HASEGAWA in a singles match.
SEAdLINNNG: Yoshiko challenges Arisa Nakajima for the Beyond The Sea Championship on 7/13 at Korakuen Hall. Rookie Riko Shirai, who recently passed her pro test, will make her official debut. The show is scheduled to air on SamuraiTV on 7/21.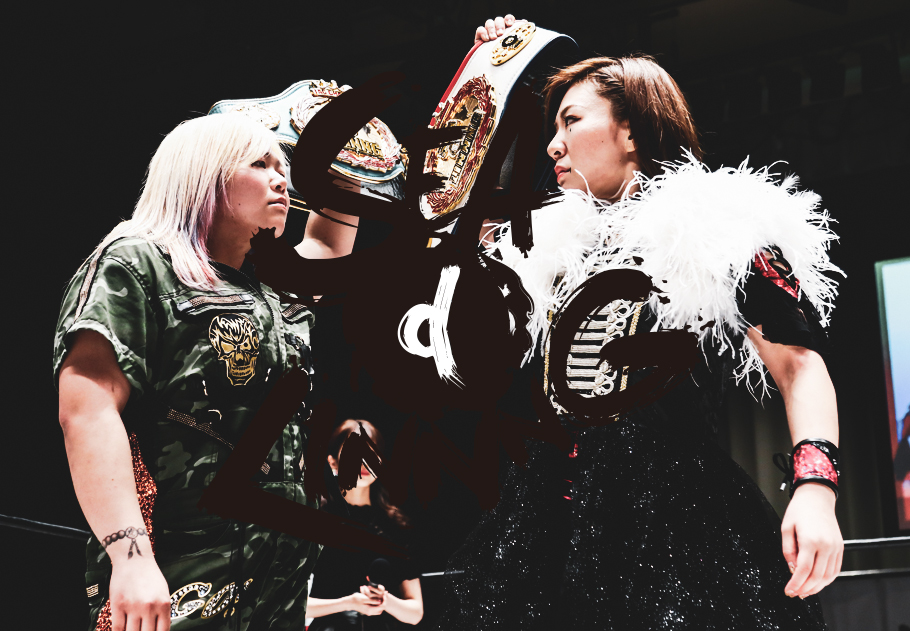 WAVE: Nagisa Nozaki defends the Regina Di WAVE Championship against Yuki Miyazaki on 7/7. On the same show Sakura Hirota defends the WWWD Queen Elizabeth Title against Kaoru Ito and Tomoko Watanabe.
On 8/16 they're celebrating HIRO'e's retirement at Korakuen Hall which is also the opening round of the Catch The Wave tournament.
PURE-J: The promotion is running their 3rd anniversary and Leon's 20th anniversary show on 8/10 at Korakuen Hall.
TJPW: The Tokyo Princess Cup that was supposed to be held from May to July will now take place from 8/8 to 8/29 with a total of six shows.
MISC: The SamuraiTV schedule for July has been released. To see all new airdates click on the link at the top of the page. They're also continuing to air some of their older shows which include ZERO1 and BJW.

Ehime Pro are launching a streaming service on July 1st: http://www.ehime-pro.com/movie/

Miyako Matsumoto announced the match for her "Digital Miyacoco FES" on 6/30:
Miyako Matsumoto & Jun Kasai vs. Drew Parker & Rina Yamashita. You can buy the show via Twitcasting: https://t.co/rWYJZclTav?amp=1